One-Pot Chicken & Rice with Roasted Red Peppers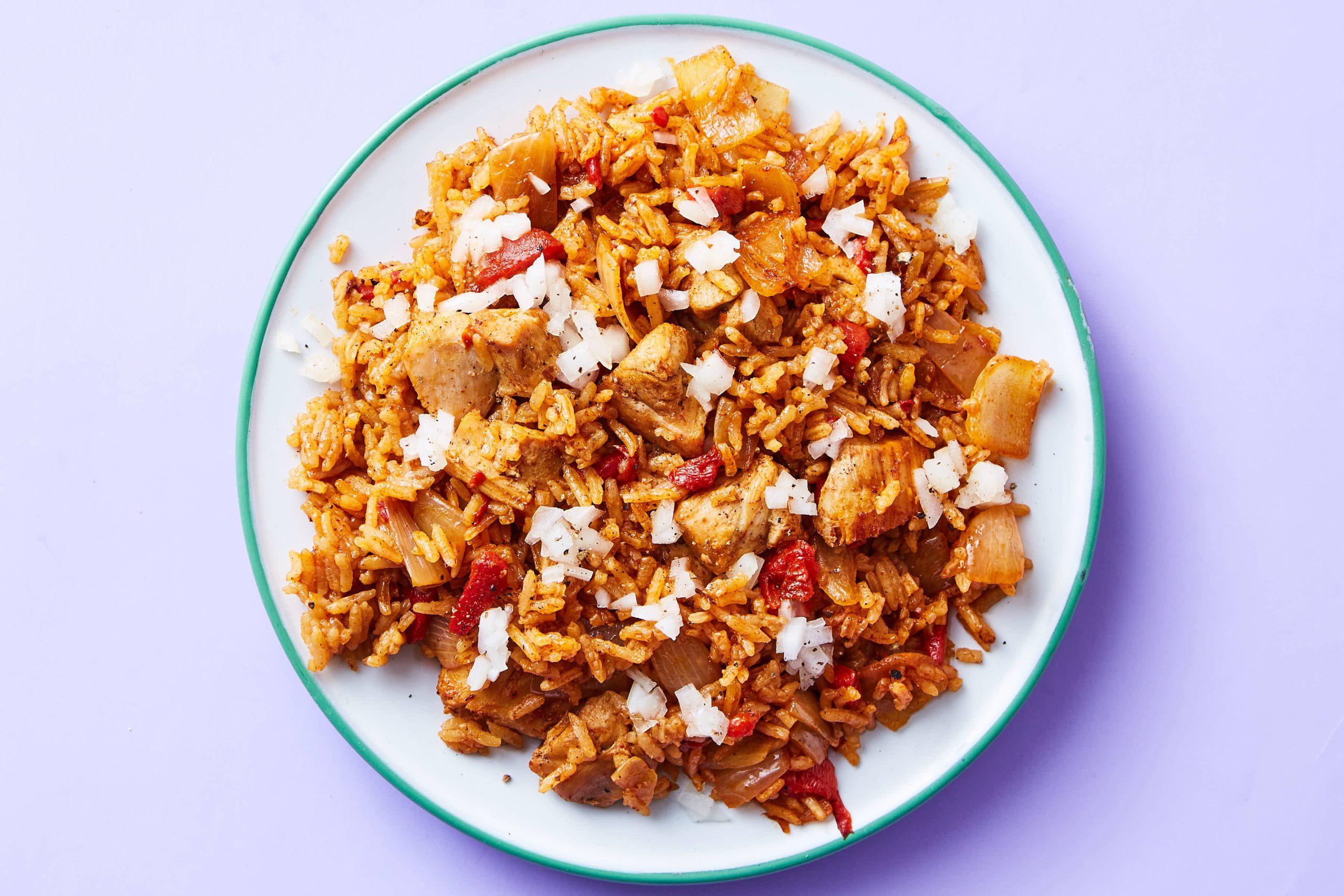 Photo by Linda Pugliese for Dinnerly
This take on arroz con pollo, the classic Spanish dish made with chicken and rice, relies on chorizo chili spice plus roasted red peppers and pickled onions for flavor. It's a one-pot meal that will make you one happy cook!
Beef & Rice Noodle Stir-Fry with Snap Peas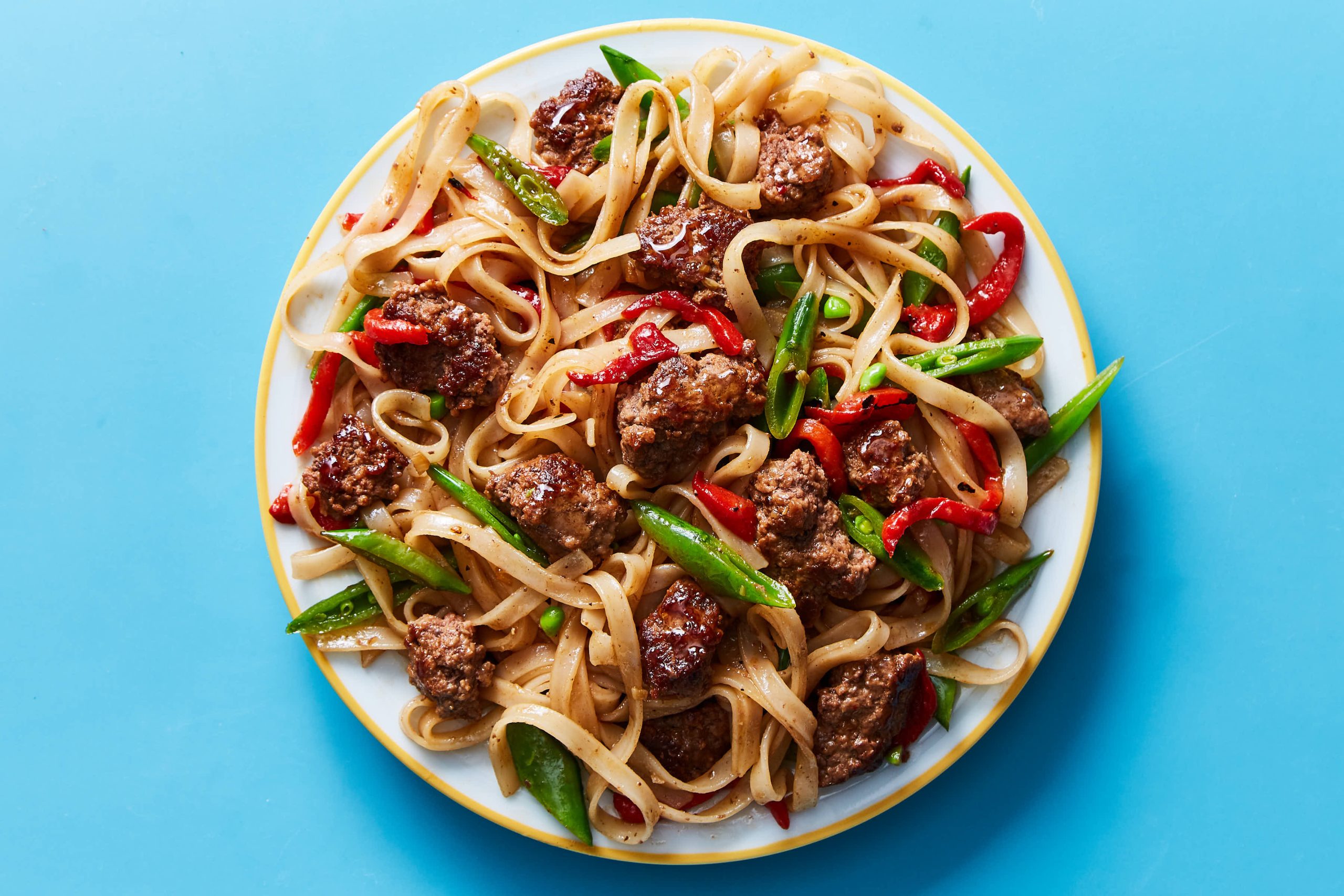 Photo by Linda Pugliese for Dinnerly
Stir-fry puts smiles on faces and satisfies hungry bellies. You'll be happy because everyone is eating; the eaters are happy because dinner is yum.
Chicken Souvlaki Skewers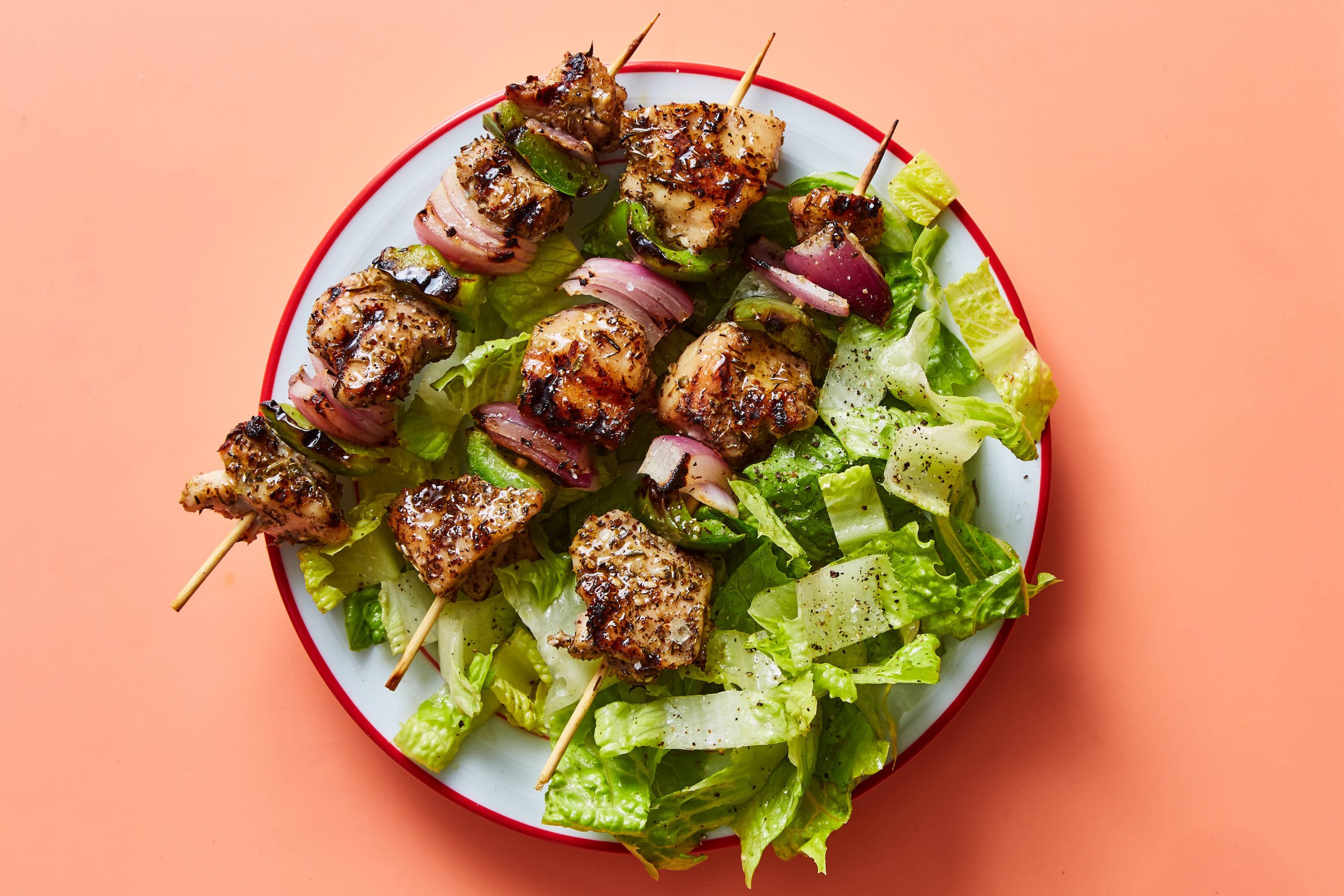 Photo by Linda Pugliese for Dinnerly
Chicken souvlaki is fancy for "delicious grilled chicken." This version is seasoned with za'atar and skewered with crisp bell peppers and onions. Just throw 'em on the grill and voila! Smoky meets sweet!
Pulled Pork Sandwich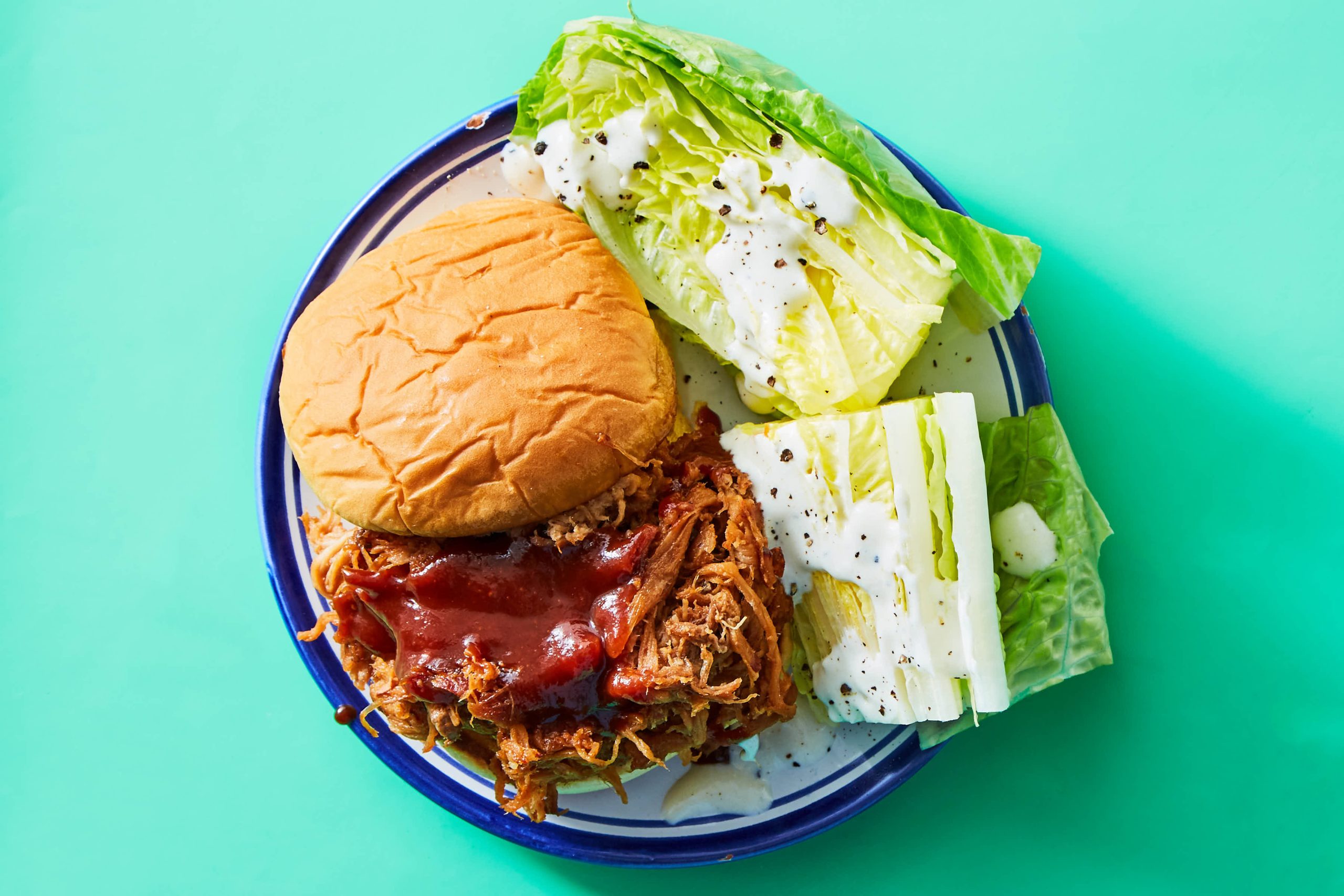 Photo by Linda Pugliese for Dinnerly
Whether barbecue pro or newbie, this simple-but-tasty sandwich will make you feel like a pitmaster. Forget "low and slow" (i.e. "time you don't have" – that's why you do meal prep with us, right?). We took a shortcut and used pulled pork mixed with tangy barbecue sauce. You're welcome!
Caramel Chicken Stir-Fry with Snow Peas & Jasmine Rice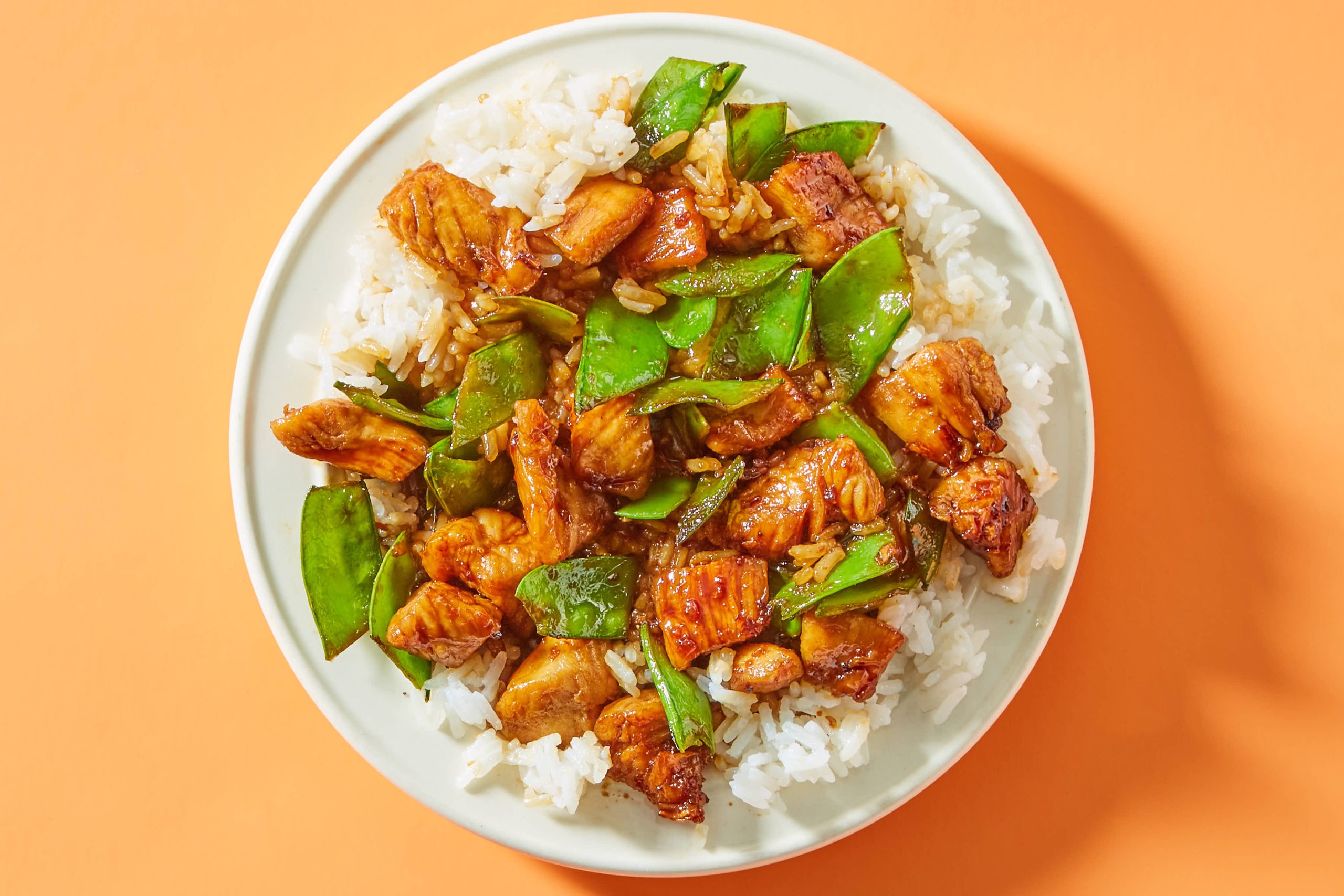 Photo by Linda Pugliese for Dinnerly
You can have dessert before dinner. Why? Because you're a grownup and grownups are the ones in charge. (As far as we can tell, dessert before dinner is one of the few benefits of being a grownup. But we digress.) This caramel chicken stir-fry is both sweet and savory so no one will give you side-eye when you gobble it up.
New to Dinnerly? Sign up today with this year's most popular discount voucher!